Basecamp is collaboration tool that the National Office is using to communicate and share resources with Adult & Teen Challenge centers. It is one place for communication, sharing events, best practices, documents, and other information. 
Haven't joined Basecamp yet? Just click the link below to sign up.
Basecamp is laid out with "teams". Once you are logged in, you will see a team called "Adult & Teen Challenge Leadership". Inside the team are "Docs & Files", "Message Board", and "National Events Schedule".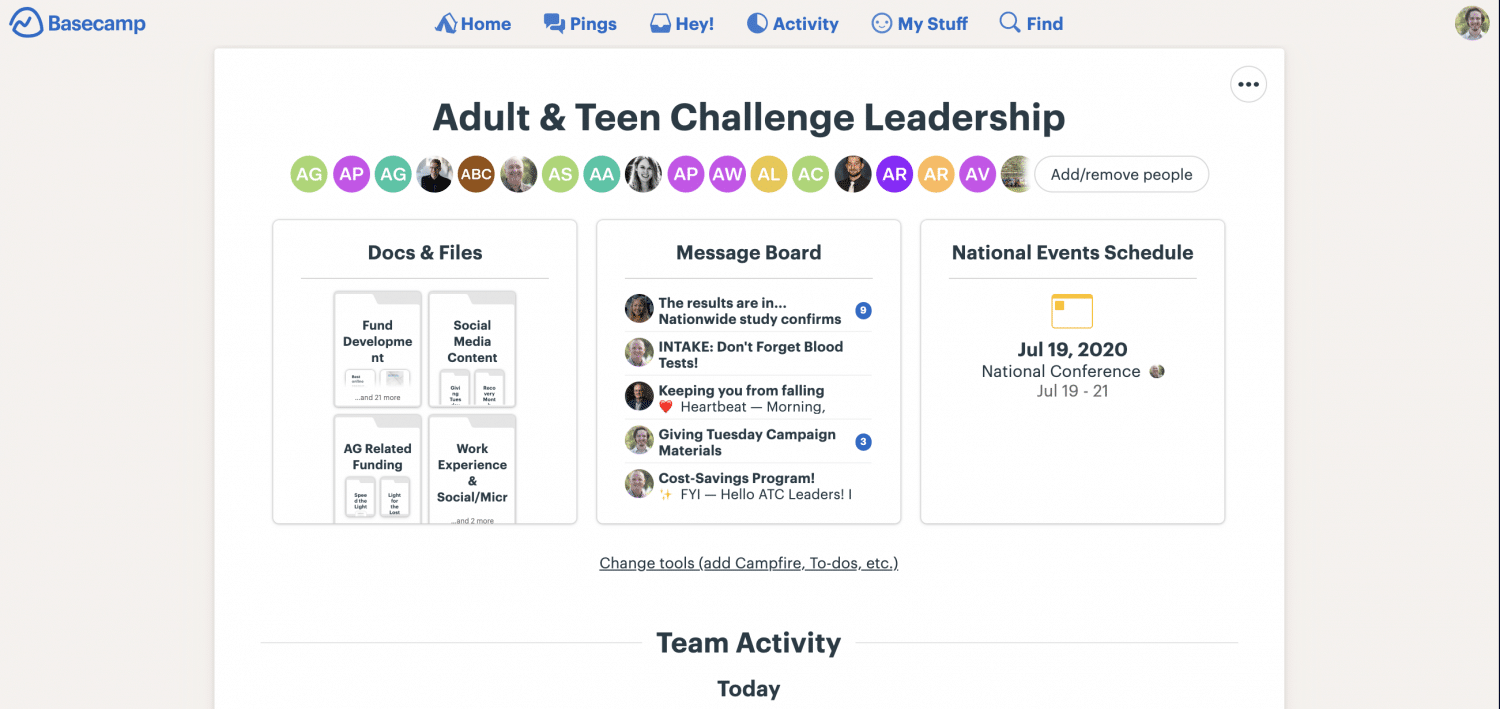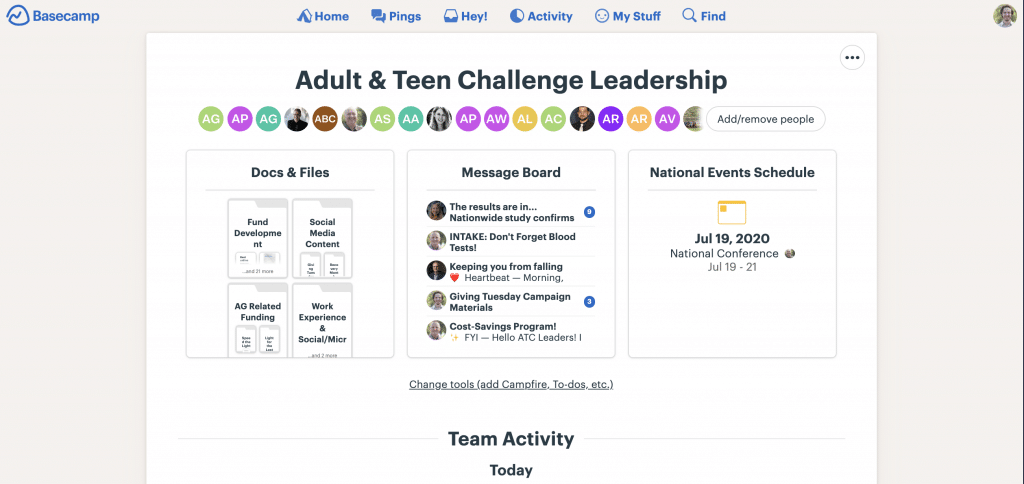 "Message Board" is where you will see posts from the National Office staff about fundraising, accreditation, spiritual formation, and much more. Remember, this is a "team" so when you comment on a post, it is visible by everyone else in the team, too!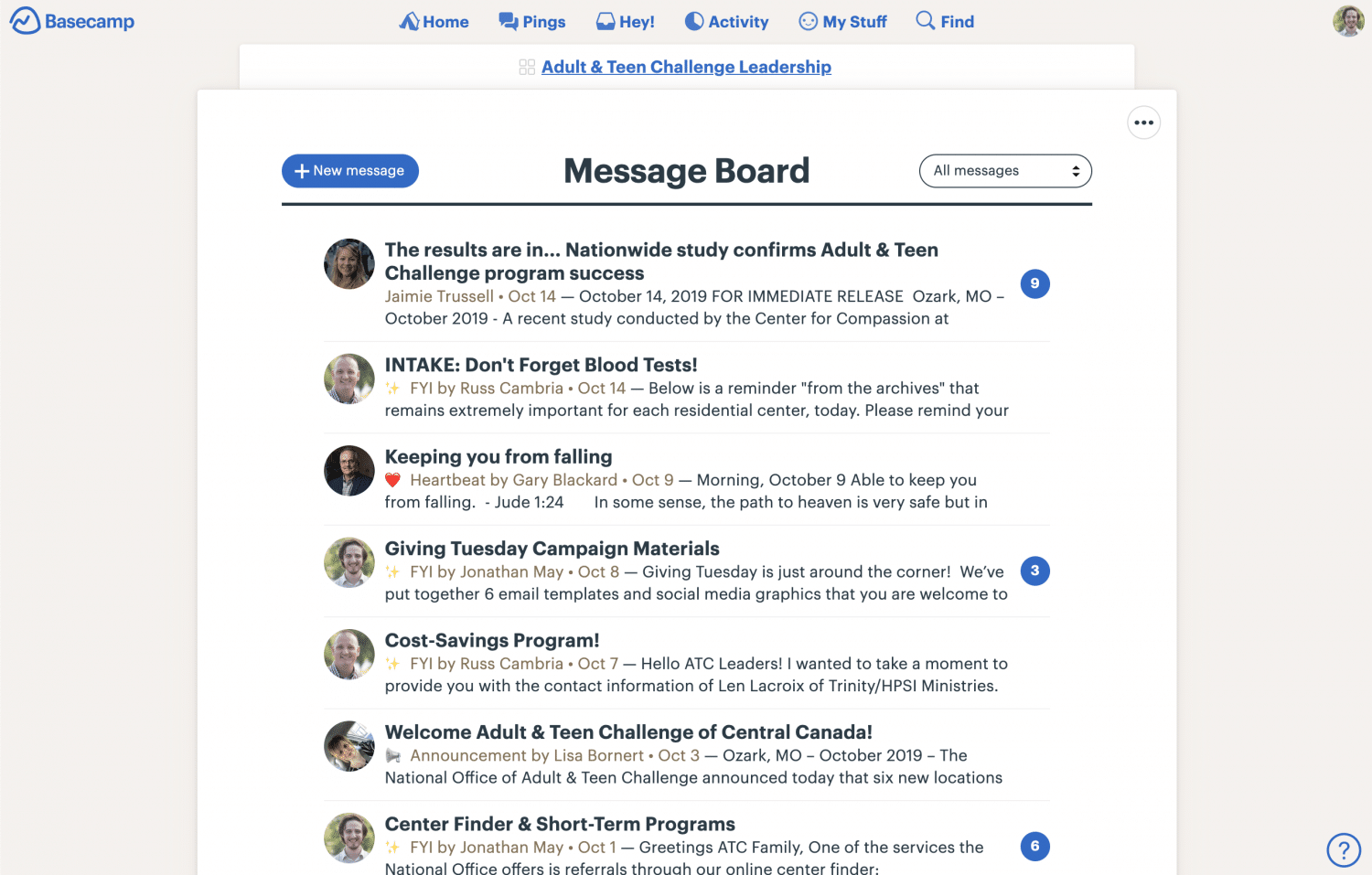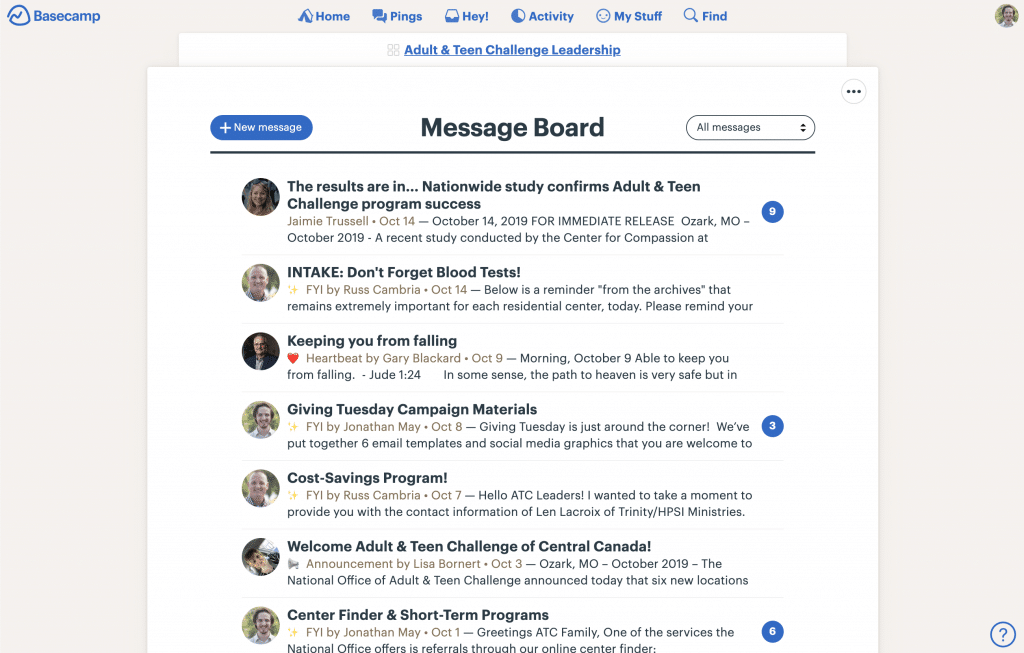 "Docs & Files" has replaced "File Share" on the old myteenchallenge.com. You can use the "Find" button at the top of the screen to search for files, or you can click into different folders to browse. All of these resources are free for you to use, so take advantage of them! You can also upload your own files if you have resources you feel may be a benefit to other centers.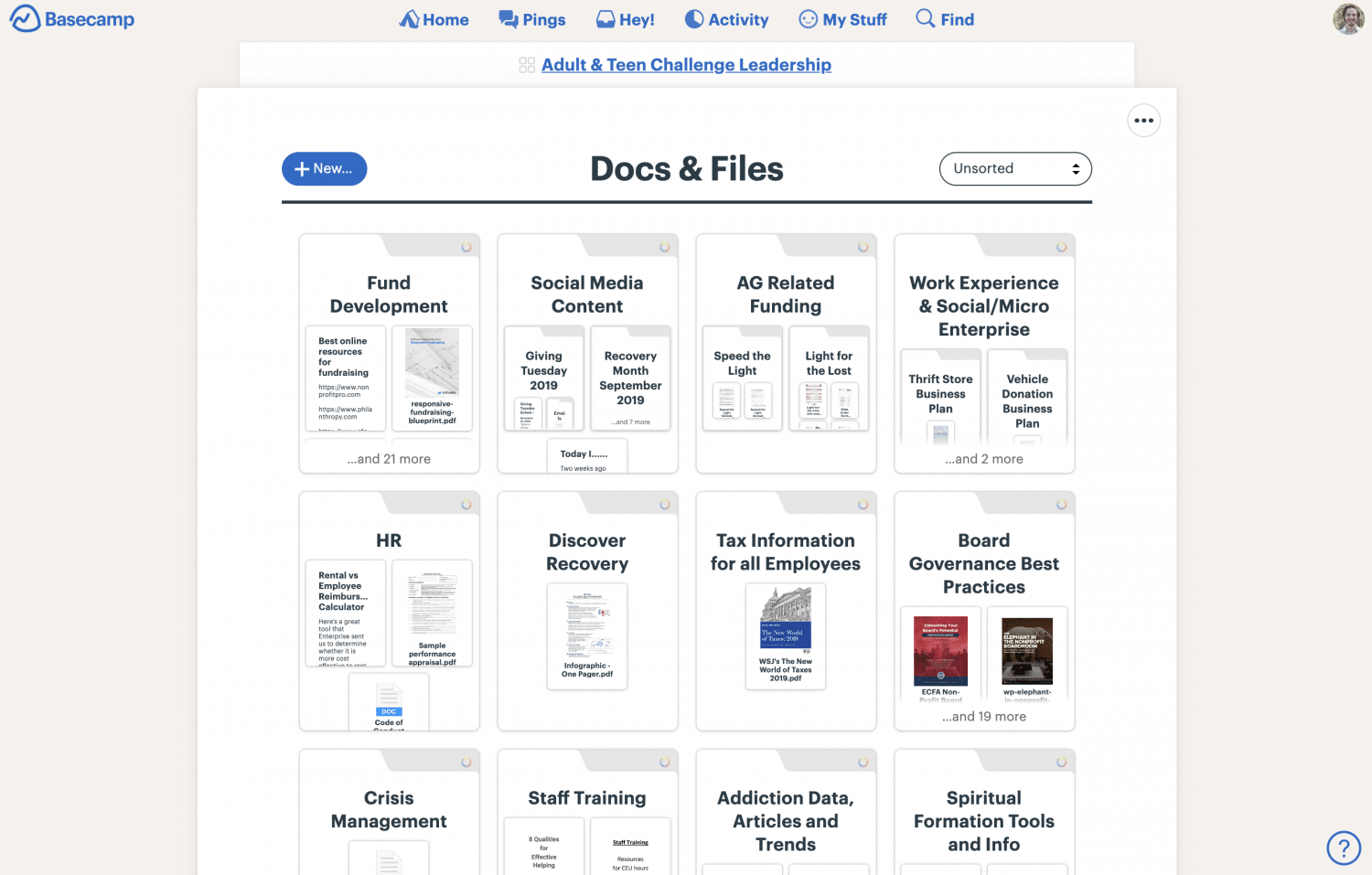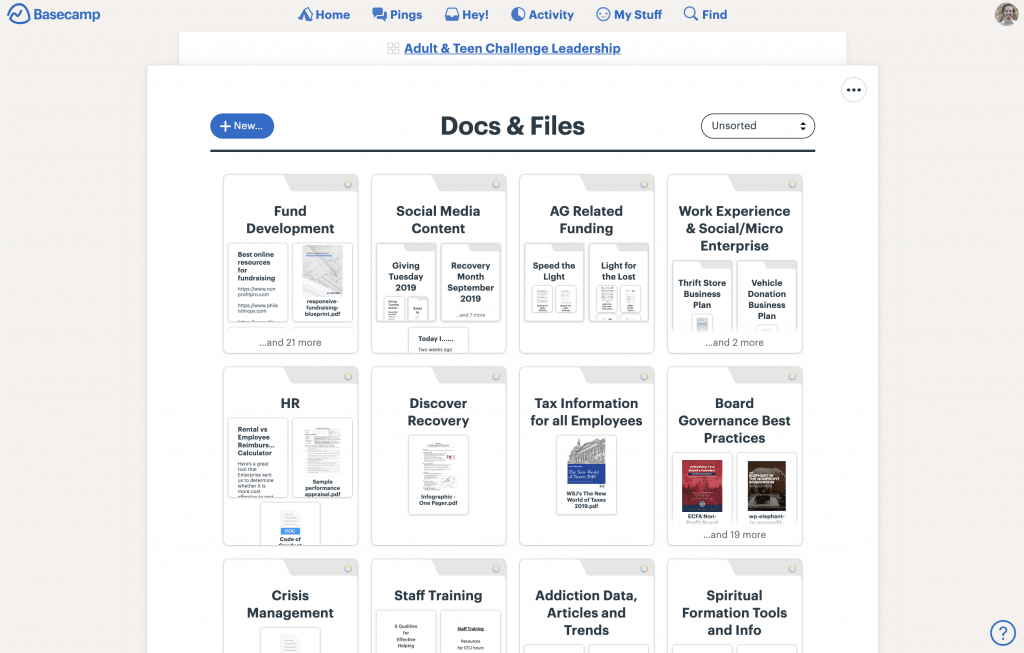 Is there someone you work with who needs to be on Basecamp? You can add people to the team by clicking "Add/Remove People" on the "Adult & Teen Challenge Leadership" main team page. Just enter their name and email and Basecamp will send them an invite link.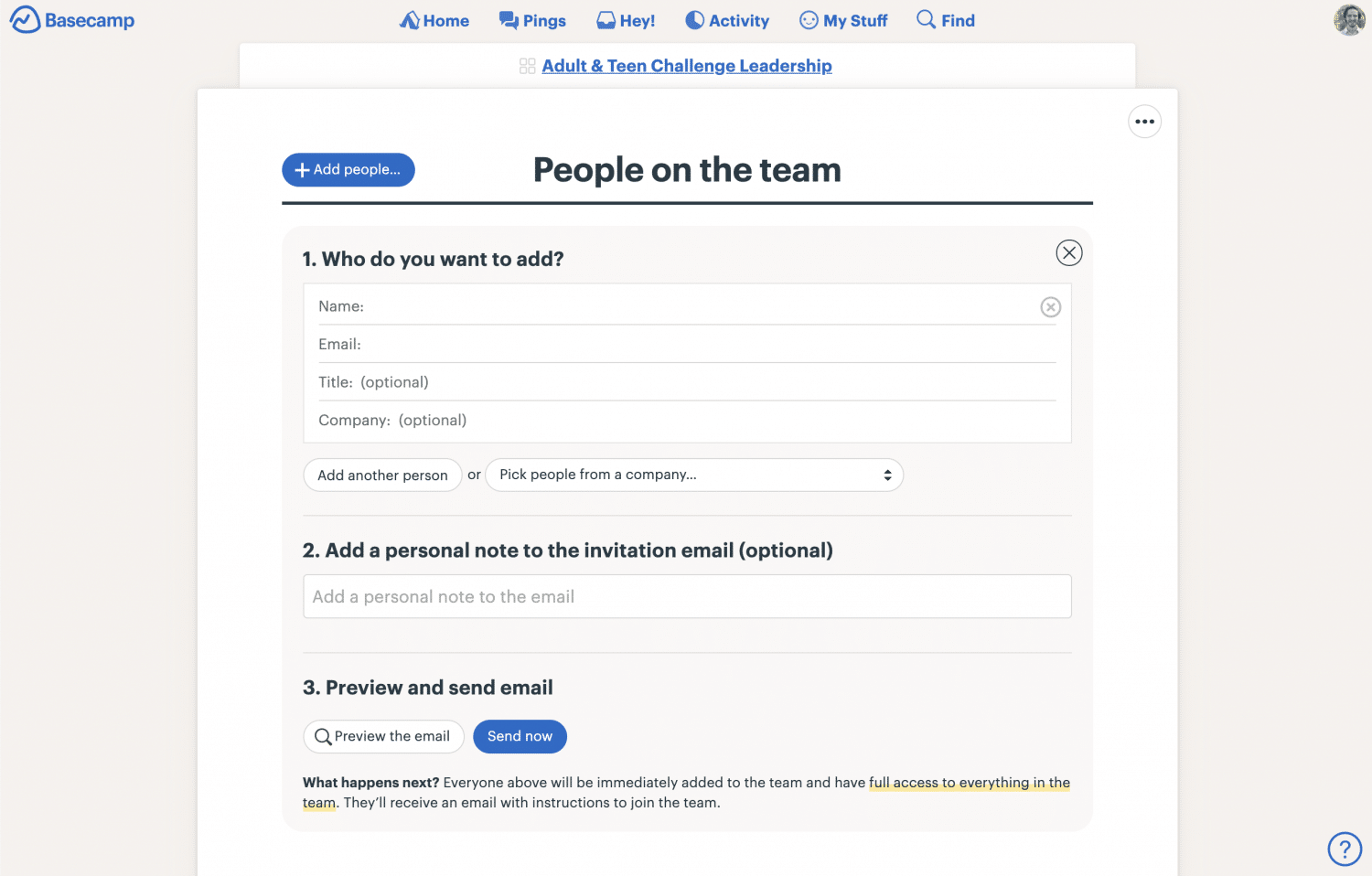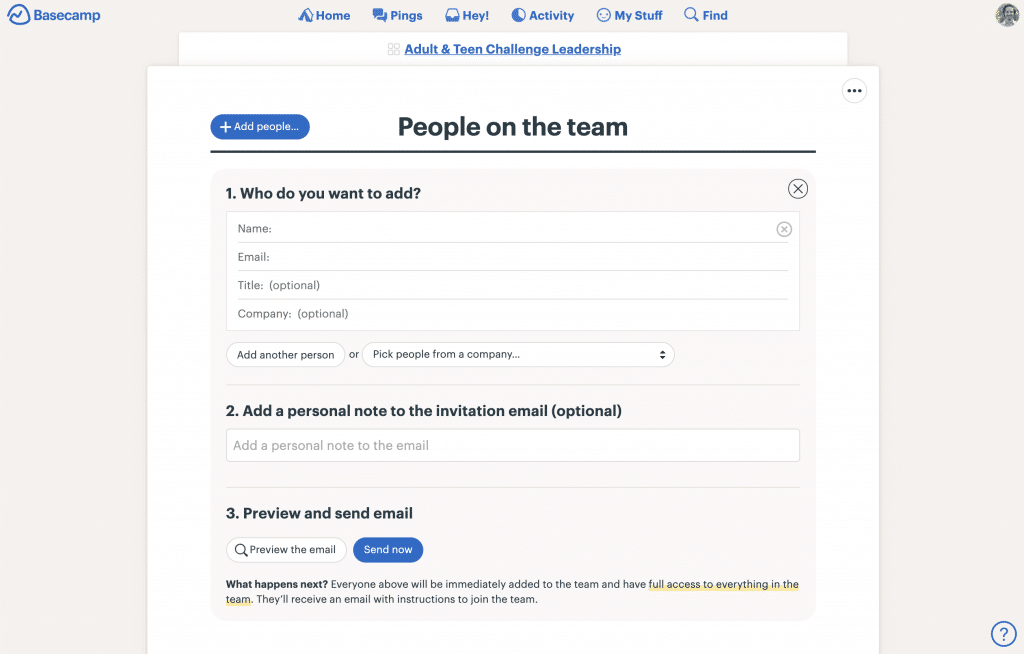 Too many notifications going to your email? You can click the little circle icon in the top right corner of the screen and choose "Manage Notifications" to change how your notifications are delivered. If you are using the mobile app, it may make more sense to turn off all email notifications because you are already receiving push notifications from the app. Or maybe you want to turn them off entirely and check Basecamp once a day. It's up to you!