Advanced Studies for New Life in Christ (ASNL) is an expanding library of resources for Adult & Teen Challenge student discipleship (GSNL & PSNL materials) gleaned from staff members across the country. Read more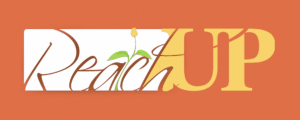 Life Skills
Reach UP magazine exists to empower and uplift marginalized women by connecting them with the living God through life-transforming articles, resources, and inspiration. We envision
This library is by and for you! It only becomes more relevant as you invest in it with your ideas, ratings, and comments.
Adult & Teen Challenge provides the Group Studies for New Life in Christ (GSNL) and Personal Studies for New Life in Christ (PSNL) as our foundational student discipleship curriculum. This curriculum is typically completed during the first 4 months that a student is enrolled in the program. However, relevant effective discipleship curriculum is critical for the entire one year program. ASNL is a collaborative library of ideas to serve that purpose.
The decision on which curriculum you utilize is very important. It is important that your chosen resources address the needs and challenges that students face once they complete the program. Are they fully armed to face their future? Have we given them every resource and opportunity that WE can give them? We need to be intentional and strategic with our discipleship training.
The categories and ideas listed here are a result of staff discussions and surveys on the vital needs for our students. For example, relationships was identified as the key challenge that students face upon graduation from the program, so resources that are being utilized in centers across the country to address that issue are listed here.
We will continue to poll educational directors for resource ideas on other topics and will add them to this site. If you have recommendations of curriculum that you have used for a prolonged time that has proven to be effective with your students please share it with us.